---
MEDICAL CLAIMS
PROCESSING
---
PROBLEM STATEMENT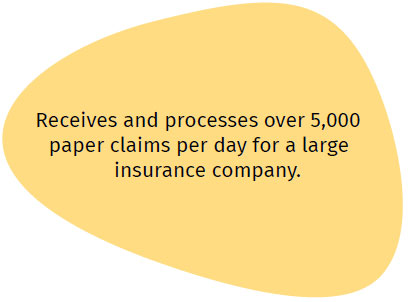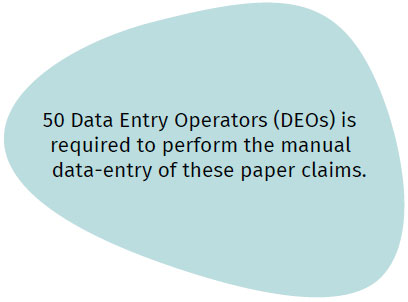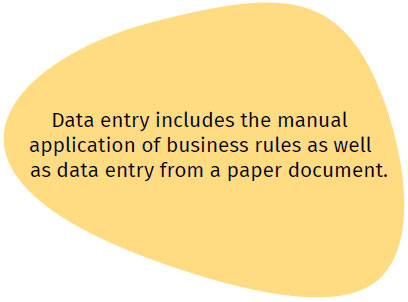 SOLUTION BUILT USING THE ANJU PLATFORM
Classification of Claim Types in the Anju Platform
Data Entry Validation modules designed for complete automation and processing of paper documents.
Claim Image and data populated side by side for the data entry operator
Specific business processing rules for each claim type.
BENEFITS FOR CUSTOMER
Customer increased their overall data entry efficiency by 100%.
DEOs processing 200 plus claims per day (100 more per day).
DEOs were performing more valuable knowledge worker functions
Automation staged this client for rapid growth of claim volume with a reduced staff increase.
Field errors resulting from customer data errors and/or OCR errors were identified to the Data Entry Operator to resolve prior to submission to the Claims System for claims adjudication